The Winegard Family
Our Memory: Chicago Cubs Experience
The Winegard family had a special day at Wrigley Field. They were able to tour the historic stadium, watch the pre-game from the field, meet some players, and, of course, watch the game…. complete with a Cubs win!
"Sunday is a day we will never forget thanks to Memories for Kids and the Chicago Cubs. Pregame on the field to watch the team warm up, meeting David Ross and several players, and most importantly a Cubs win!"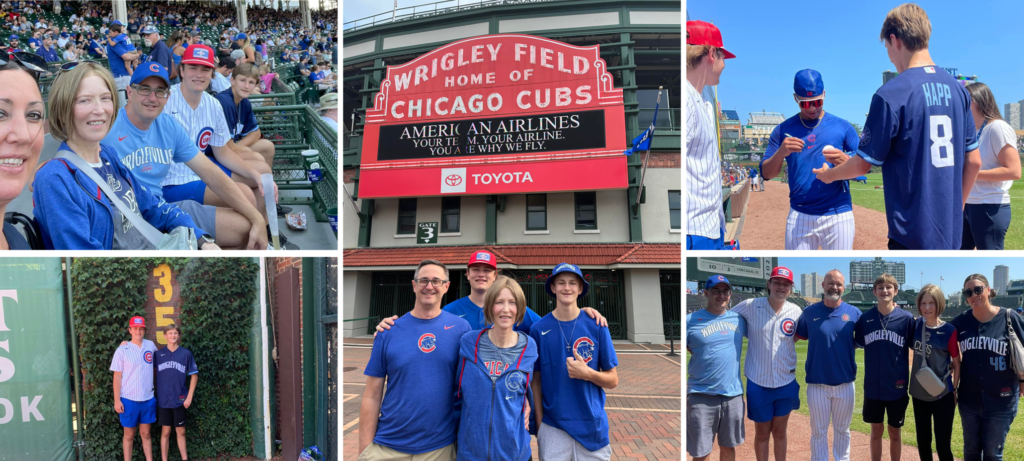 Thank you Chicago Cubs!!